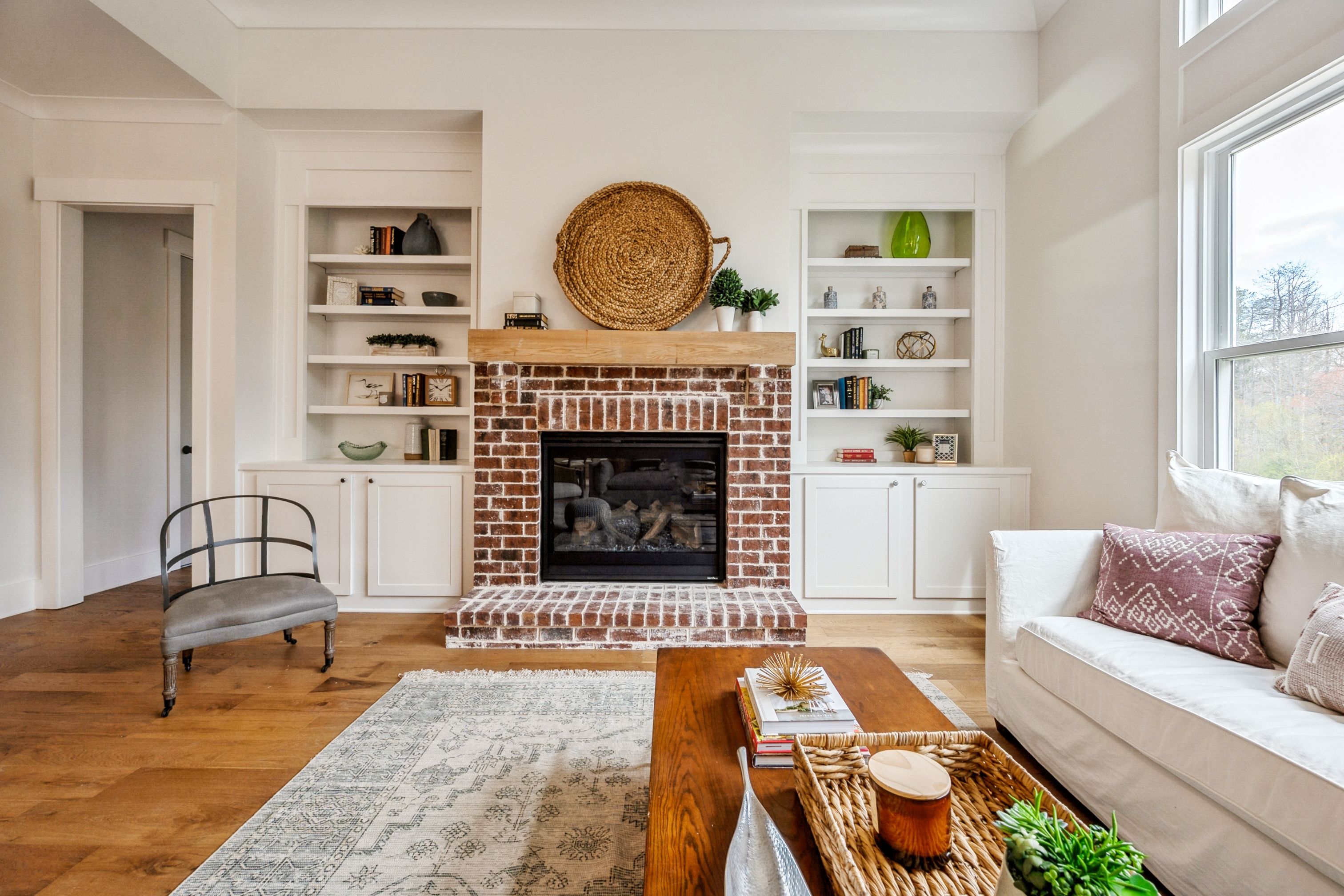 At Peachtree Residential, quality craftsmanship, innovative designs and customer satisfaction are top priorities. In each single-family build, our award-winning team takes special care to construct homes that will last through the generations and captivate homeowners with their timeless design.
Experts at Peachtree Residential unveil a compilation of today's hottest exterior and interior trends!
Influence of the Natural World & Textural Delights
Modern contemporary home designs seamlessly intertwine with the enchanting wonders of nature. Today's architectural marvels take cues from the Earth's exquisite palette, enveloping living spaces in a soothing symphony of warming neutrals and captivating textures. Immerse yourself in the tranquil embrace of earth tones, where muted shades of browns and beiges evoke a sense of serenity.
Timeless Elegance
The fusion of past and present brings a unique charm to home design, providing a glimpse into history while offering modern comfort. From reclaimed wood accents to vintage-inspired decor, this combination creates a captivating ambiance that is nostalgic and fresh, easily lasting through the generations.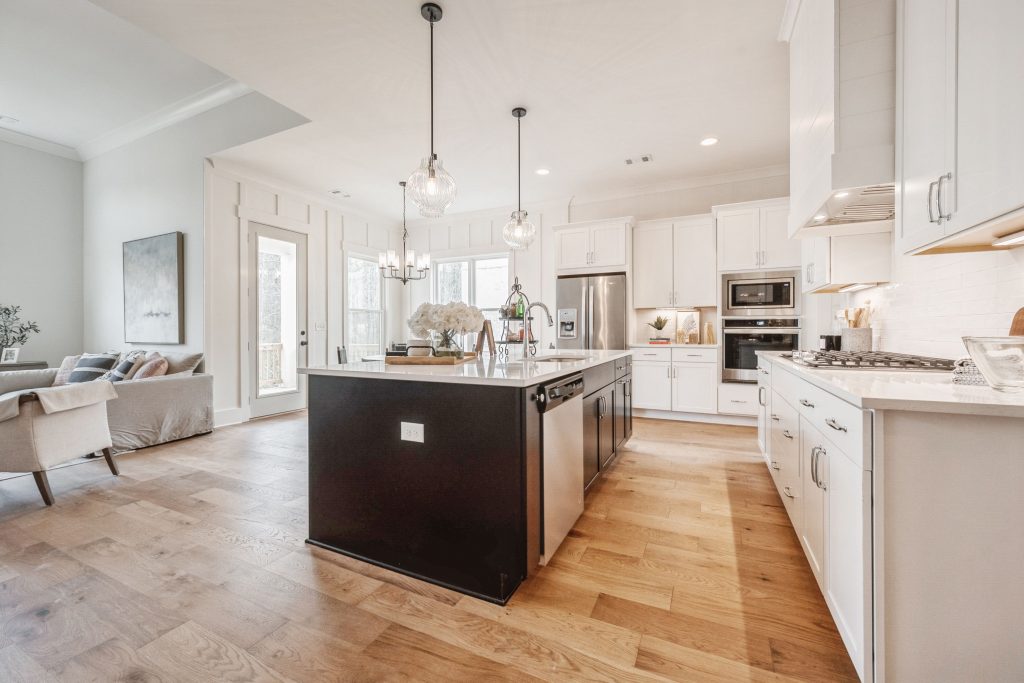 Artistry in Illumination
Artisan design takes center stage in today's design forecasts, celebrating sophisticated craftsmanship. Through intricate details, handcrafted elements and layered lighting, homeowners and designers can easily create a mesmerizing atmosphere. To add an extra touch of elegance, incorporate monochrome palettes featuring shades of gray, beige and cream into your Peachtree Residential home to add depth and sophistication to living spaces.
Colorful Confidence
If there is one thing taking the design world by storm, it's color! From living spaces breathing with vibrant hues to bedrooms showcasing confident color choices, vibrant hues have taken center stage. A pop of color can transform a room and introduce personality into every corner, whether your tone of choice is a jewel tone, deep blue, lush green, striking terracotta and more.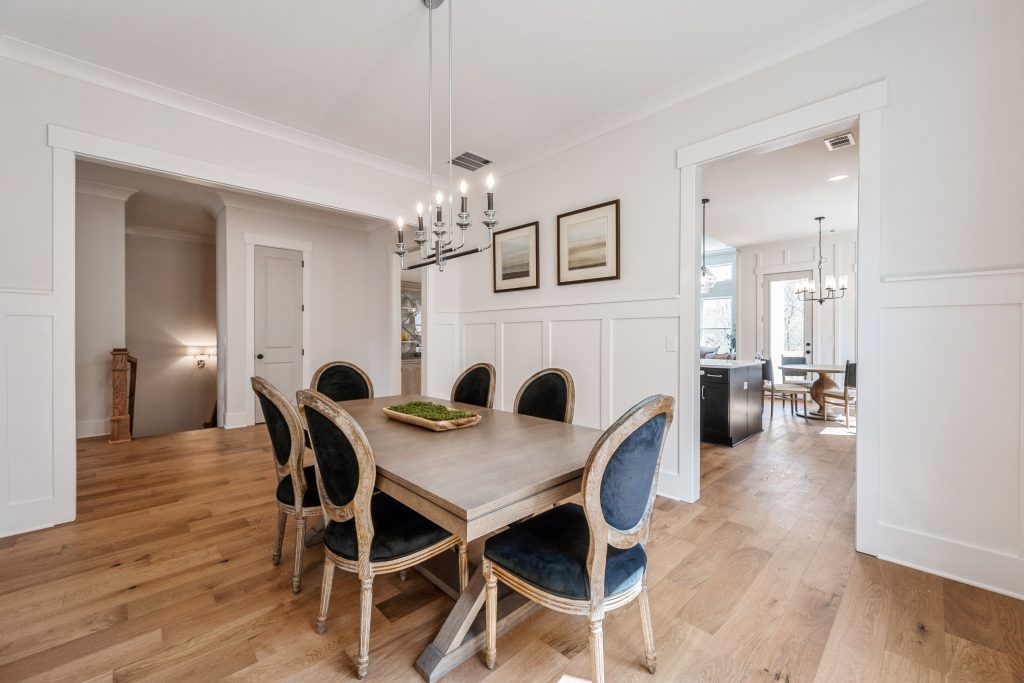 Curves & Flexibility
Are you searching for ways to easily open up a room or add a unique element to your home's design? Curves and arches are seamless additions to add elegance and softness to any home plan. The organic shapes create a visually appealing flow, from arched doorways to curved furniture. As flexible spaces continue to gain popularity, these additions allow rooms to open further and adapt to today's homeowners' changing needs and lifestyles.
A Smart Home Revolution
Experience the seamless integration of technology into modern homes, enhancing convenience and efficiency. From voice-controlled devices, automated lighting, security systems and remote-controlled appliances, smart home technology allows you to stay connected and in control with cutting-edge features that redefine how we live.
Beyond Four Walls
Extend living space beyond the home and embrace the great outdoors! Outdoor living areas are essential to modern home design, featuring popular installations such as cozy lounges, fully equipped kitchens, tranquil gardens and more. Create an oasis to unwind, entertain and connect with nature – all from the privacy of your own home.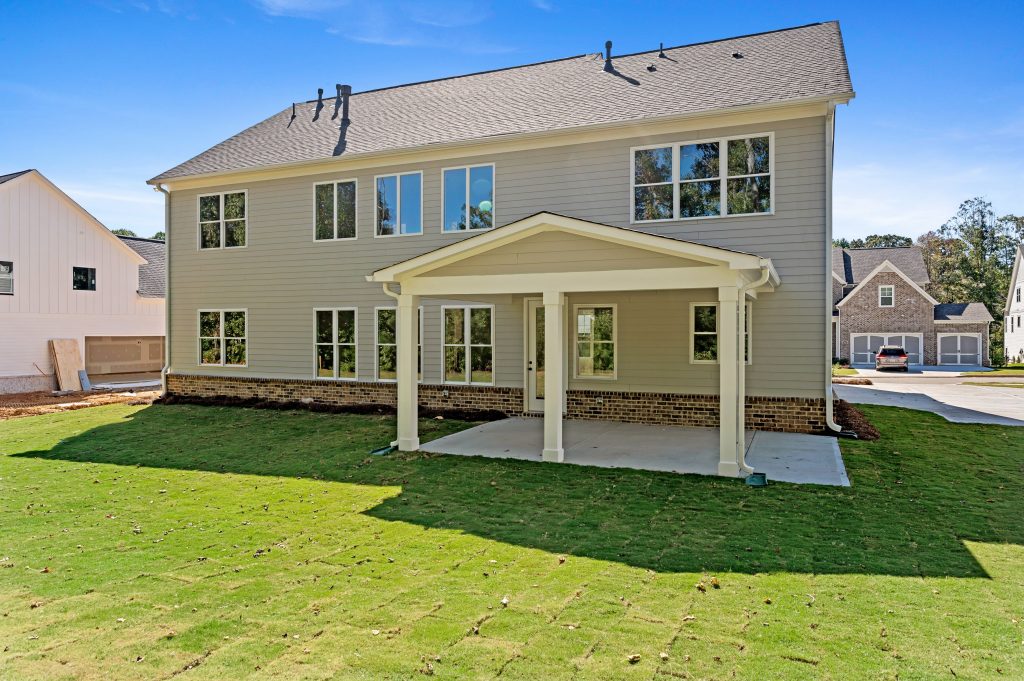 For more design inspiration, visit the Peachtree Residential News page to ignite your creativity. Explore our Atlanta and Charlotte community pages to find the perfect new construction home for your family.
For a limited time, Peachtree Residential buyers can enjoy up to $4,000 in closing cost assistance when they refinance their homes, applicable to new contracts written between November 1, 2022, and July 31, 2023, through the Buyer Assurance Program! Click here to learn more.
05.23.2023