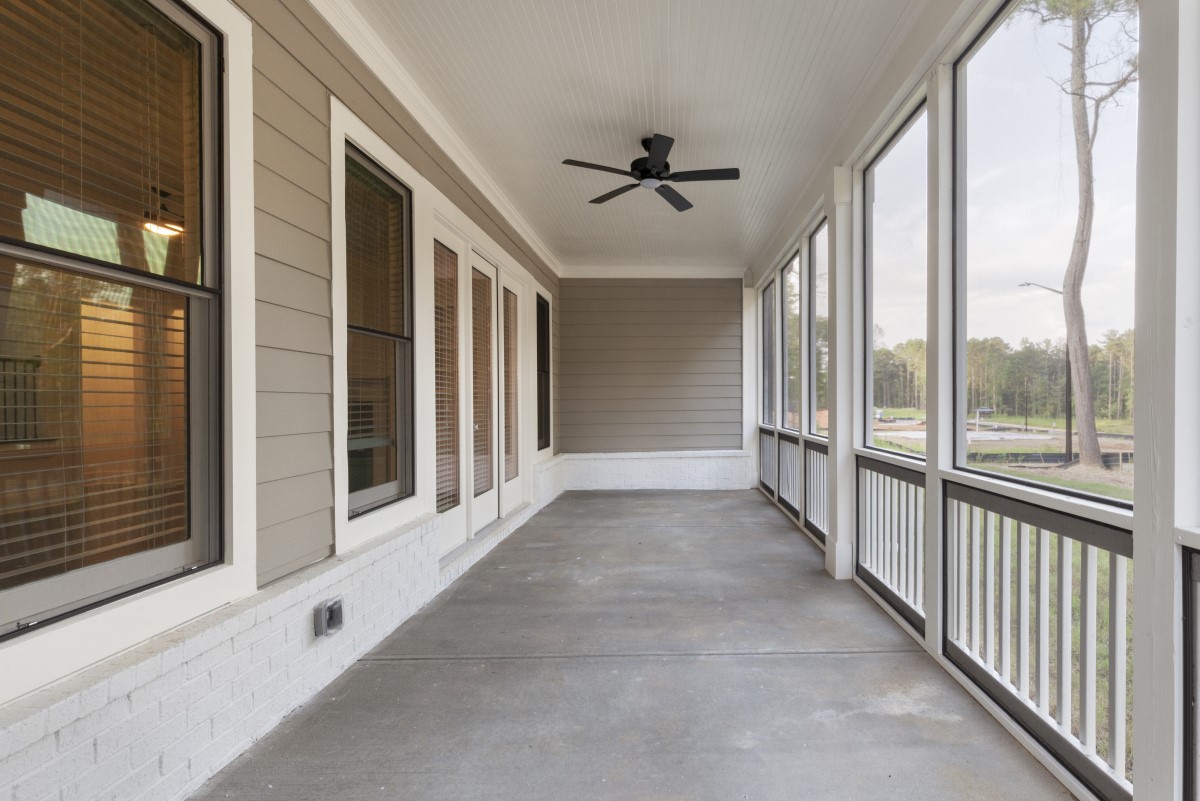 Let's get a few things out in the open.
Outdoor living spaces often feel like an afterthought.
It doesn't have to be that way.
When homebuyers choose Peachtree Residential, they know they'll get an interior space that's designed to maximize their lifestyle. Our homes start with beyond-the-normal standard features, selected by our team based on years of experience and buyer feedback.  From there, our buyers finish their homes with personalized selections, chosen with the help of professional designers in the Peachtree Residential Design Studio.
These days, our buyers are telling us that inside living is not quite enough. They want to do more living outside, too, but many designs feel like open-air living is just an add on, not planned into the initial design of the home.
Because we are the builder who listens, we have heard that feedback and are providing solutions.
As much as we're focusing on the interiors of our homes, we are now working with our buyers to create out-of-this-world exterior living spaces, too. Not only are we designing expansive covered porches into the footprints of our homes, we're also thinking through the transitions between indoor and outdoor living areas and the many ways families live and entertain in those areas so we can maximize their value.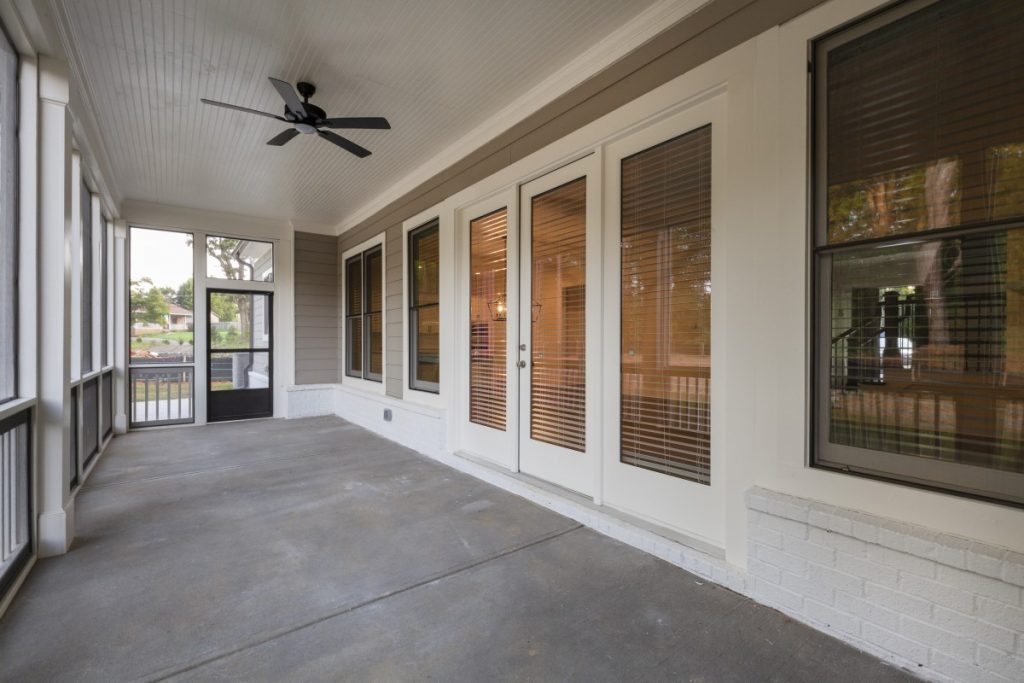 Let's take a look at Garden Park, our intimate Forsyth County gated community of just 28 homes. Two of the plans we offer there in particular, the Chelsea and the Chatsworth, include large covered porches off the open concept living areas.
The Chatsworth porch runs the full expanse of the open great room and breakfast area, with one side abutting the owner's suite, too. More than 22 feet in length, it has plenty of space to accommodate both an al fresco dining room and a space for relaxing, with the ability to add a fireplace, tv, and more. The porch has multiple access points – from the breakfast area, family room and owner's suite.
The Chelsea porch fills a corner created by the L-shaped family room, kitchen and breakfast area. Slightly shorter than the Chatsworth's porch, it still has plenty of space to create outdoor dining and living areas and to include a fireplace, tv and more. It can be accessed through both the family room and the breakfast area. The Chelsea also features an L-shaped front porch large enough to place a swing, rocking chairs and a small table for an outdoor meal or afternoon tea.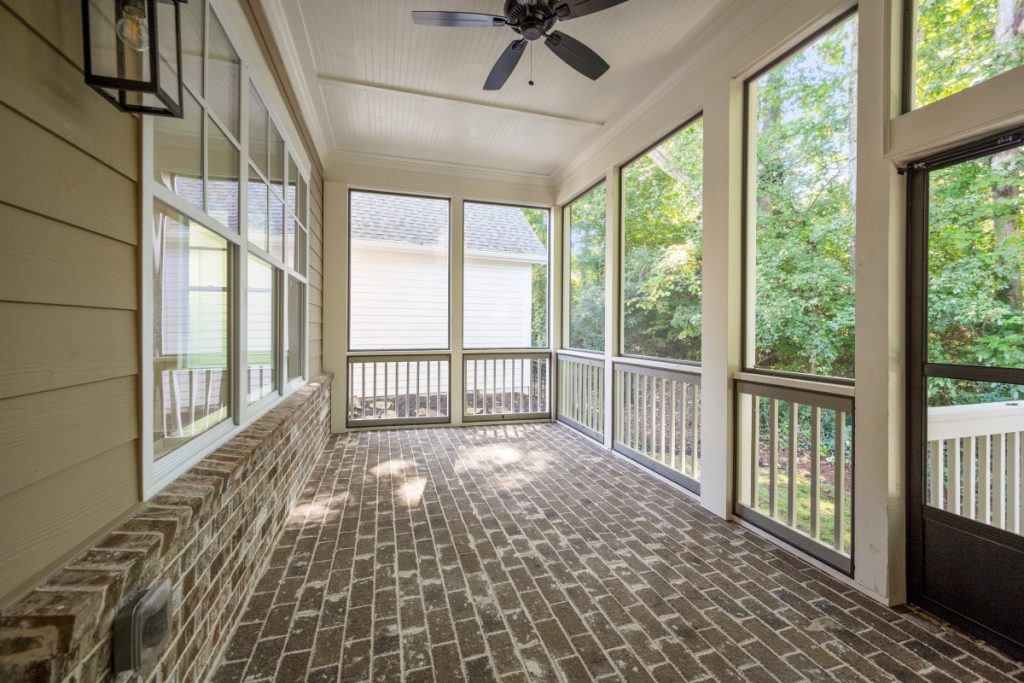 One design detail that is transforming our outdoor spaces from appearing as afterthoughts into integral design features is the egress. We pay special attention to the way you go from inside to outside and to how the covered porches are viewed from the interior. We know their function is to extend the living space, and it's important to bring in the light and to show off the space, too – not just to hide it behind the solid exterior walls of the home.
We design in plenty of windows and glass doors as standard. Plus, many of our buyers are choosing glass slider doors – the kinds you might see in a trendy café that open to make the dining room appear to be an indoor/outdoor affair, with no barrier or transition. In the really hot or cold months, these doors seal in the conditioned or heated air while letting in light and views. When the weather is just right and it's time to open the doors for dining, exercising, entertaining, relaxing or playing, the barrier melts away.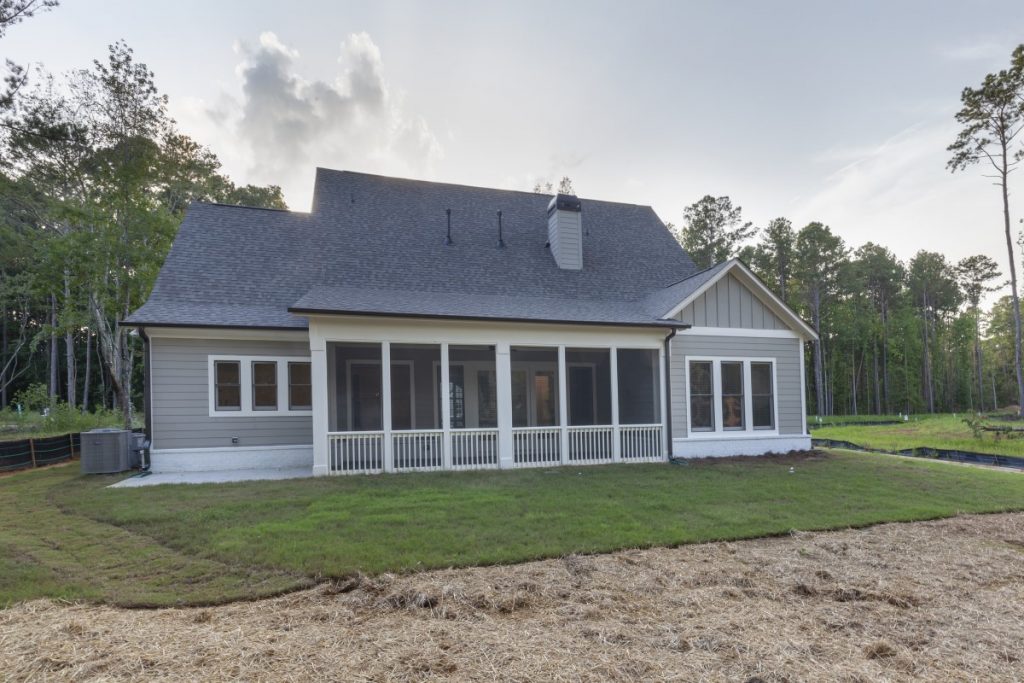 We're seeing some homeowners choose to screen in the porches and others keep them open. We're hearing that they're being used during the pandemic for safe playdates and entertaining with family and friends, while also extending living areas for work, schooling, exercise and play when families are quarantined.
Of course, even when there are no pandemic concerns, covered porches are valued for the exact same reasons. We love to eat, play and relax outside. And who in the South wouldn't like to spend a Saturday afternoon watching the SEC or ACC games, the crisp autumn air warmed by an outdoor fireplace, and all the comforts of home a few steps away?
Ready to see some of the covered porch options we have to offer? Check out the floorplans on our website or come visit us at Garden Park in Forsyth. You'll see that at Peachtree Residential, the outdoor living is definitely exciting.
09.14.2021