03.31.2020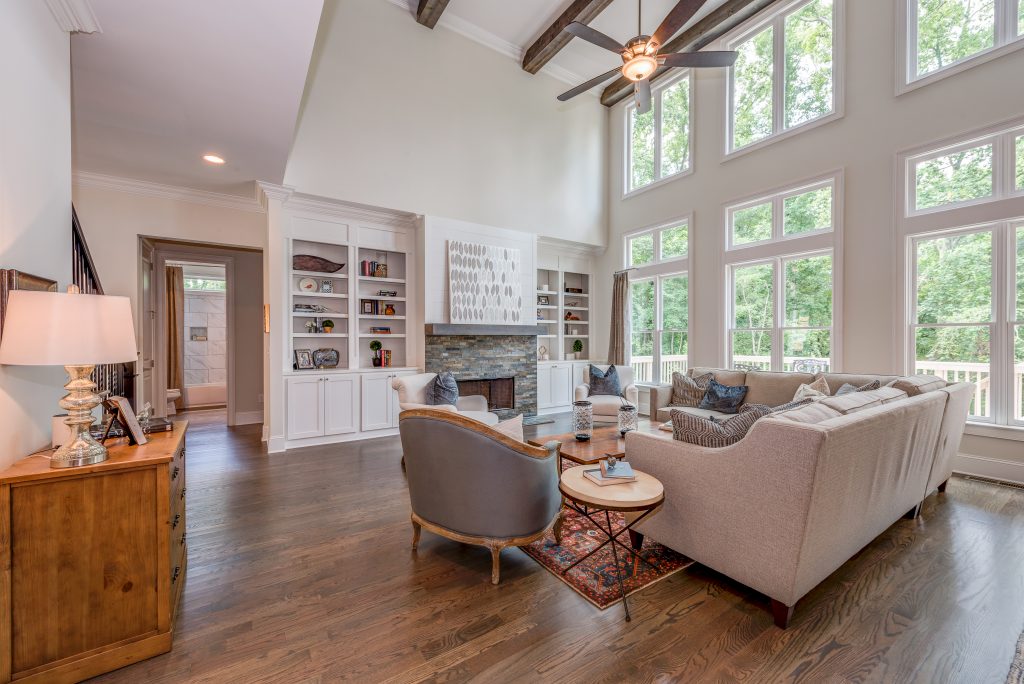 Buying a new house is a big decision, and most likely one of the biggest purchases you'll ever make. When making the decision to buy a new home, several things need to be considered first, including where to move, what type of home, when is the best time to buy, what local and community amenities are available and more. Although it seems like a daunting task, you're in luck! Now is the best time to buy a new home due to record low-interest rates. New homes are also in high demand, meaning there is no time to waste!
03.17.2017
Exciting news is happening at Peachtree Residential.  Next Tuesday, March 21st , 11am-6pm, we will be having a Grand Opening Event showcasing our two beautiful new Peachtree Corners communities.  There will be a $500 American Express gift card drawing, complementary food trucks for lunch (11am-2pm) and refreshments.
Our Oglethorpe neighborhood will be home for 19 families seeking a convenient location, the security of a gated community, and some spectacular new single family floor plans.  With both master up and master down plans, this neighborhood also includes yard maintenance for a carefree lifestyle.  We have three inventory homes nearly finished as well as a professionally decorated model home.
Duke Reserve will also afford a great Peachtree Corners location to 25 lucky homeowners.  Duke Reserve provides the comfort of a gated townhome neighborhood with the ability to live a lifestyle free of maintenance.  All of this while enjoying the many comforts of these three brand new floorplans, including a first floor master design.  Our furnished model will be opening in early April but we currently have three homes ready for immediate occupancy and three more that can close in April.
We truly hope you are able to join us next Tuesday and see for yourself what all the excitement is about!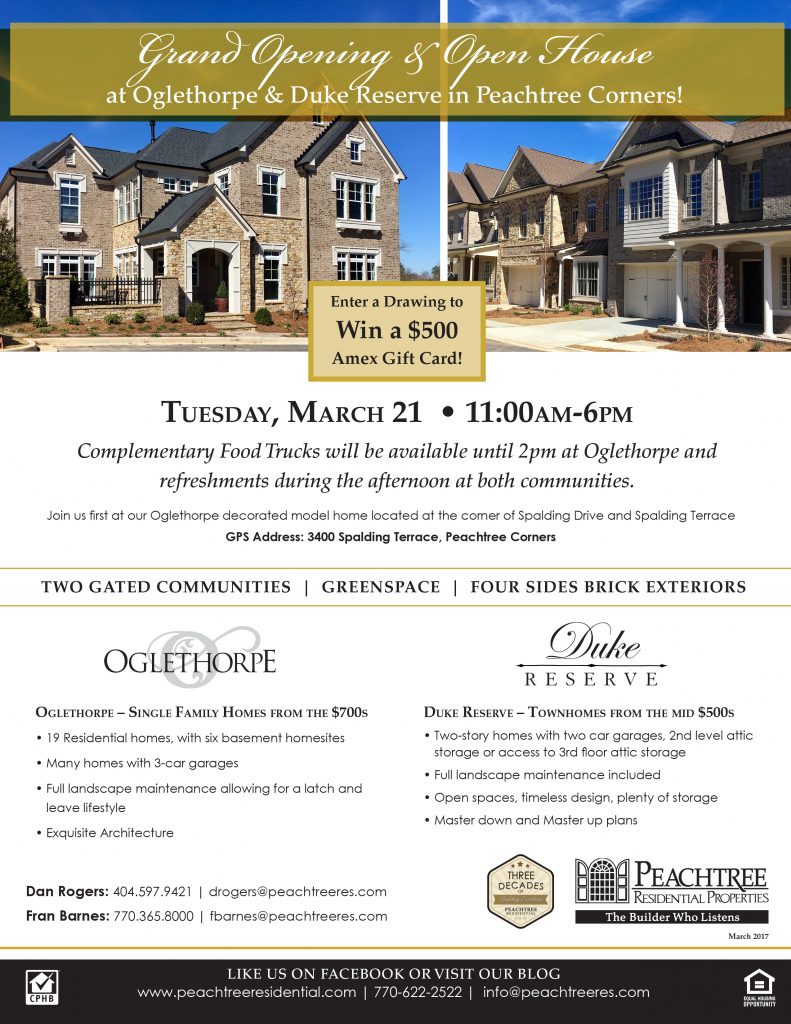 06.17.2014
Take a quick online tour of Peachtree Residential's new model home located in The Hampshires! Located in the heart of Milton, named the best city in the state of Georgia by Atlanta Business Chronicle, this new community is bursting with all kinds of appeal to a new home buyer. Having access to Northwest Fulton Schools, swimming pool and tennis courts, these brand new Peachtree Residential homes are available in a great location. Privacy for your new home is at a premium provided by large, wooded acreage away from the bustle of urban life. Highlighted in a segment of Atlanta's Best New Homes last Sunday, the homes boast 4 to 5 bedrooms, approx 4 bathrooms, stainless steel kitchen appliances, gorgeous granite counter tops, naturally lighted open living rooms, with FREE finished basements on presales this month! These single-family homes start in the mid $500's with unrivaled quality and location!