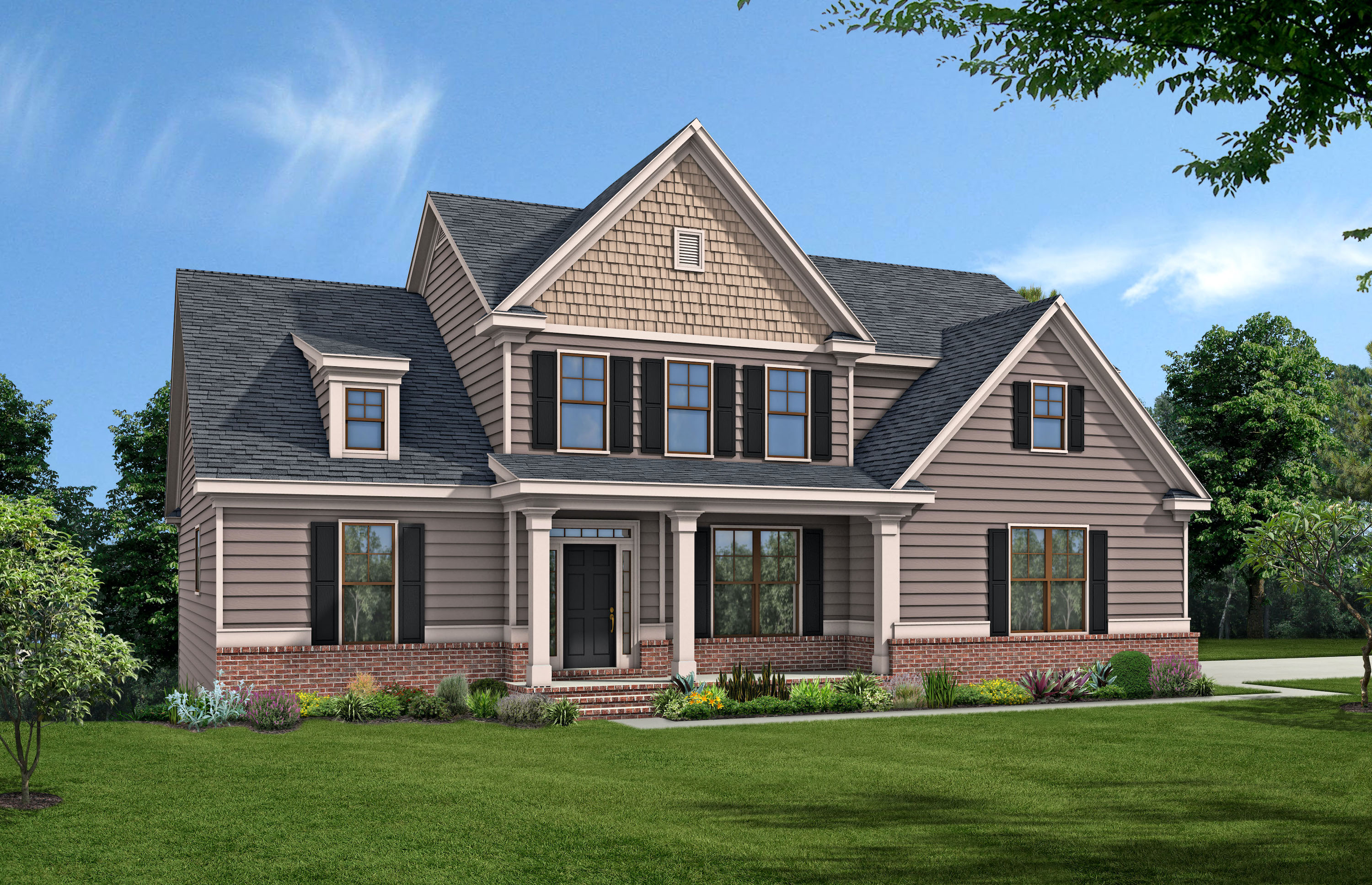 As the "Builder Who Listens," we speak with our homebuyers at every stage of the home buying and homebuilding process, including after the sale. Consistent two-way communication ensures our homeowners receive personalized service and have the best possible experience before and after they move into their homes.
Recently, we spoke with new homeowners Dale and Diane, who purchased a home in the St Michaels Bay community in Forsyth County. They worked with us as we built the home from the ground up – choosing their site and floorplan; making modifications; and working with the Peachtree Residential Design Center to make their final selections. Starting from the beginning is a longer process and requires more homeowner involvement, but Don says that it was "well worth it." Read on to find out about their experience with our personalized service.
See what else Don had to say about building a home with Peachtree Residential.
PTR: Why did you choose Peachtree Residential as your builder?
D: We loved what the St Michaels Bay development had to offer. Further, we were impressed with Sales Manager Don Lee's building knowledge and ability to listen to our wants and needs. He pulled together our ideas and offer suggestions to make our home even better.
PTR: What floorplan did you choose and why?
D: We selected the Tiberon. It provided the flexibility to have an open floor plan and first floor master bedroom. (Note: The Tiberon is also available in Garden Park in Forsyth, Ward Mills Farm in Cobb, and Waterside at River Glen in Gwinnett.)
PTR: What stood out to you in the homebuilding process?
D: The overall construction and engineering of the home is over and above county minimums. It is a stick-built structure.
PTR: Did you upgrade or customize your home?
D: We customized many things in the home. Don Lee was a huge asset in this part of the build. Don provided us with solutions so we could make our ideas happen. He was available and extremely patient during our entire build. He helped work through hurdles that came up along the way.
PTR: Which room did you upgrade the most?
D: We finished the lower level, which provides us with 1,500 square feet of additional living space.
PTR: What is your favorite room and why?
D: Difficult to say since we truly love the entire house. The screened-in porch, though, is one of our favorites. It has a fireplace and is open to the backyard, which provides a beautiful wooded view. We eat meals out there on a regular basis.
PTR: Peachtree Residential is known as the "Builder Who Listens." Did you feel they listened to you?
D: Yes!  Don was always willing to listen and help with all questions, needs and concerns.
PTR: Would you recommend us to a friend?
D: Yes!  We had a friend come over recently, and a couple days later, they texted and inquired as to who our builder was. We have shared our good experience with others.
PTR: Is there anything else you'd like to add?
D: We are extremely grateful for all our home offers us.  It is so much more than we ever imagined it would be. It feels strong and safe. We look forward to living in it for many years to come.
If you would like to experience the same level personalized service, care and attention, learn about our communicates at PeachtreeResidential.com or call us in Atlanta at 770-622-2522 or in Charlotte at 980-689-2235. We're here and ready to listen!
07.26.2021