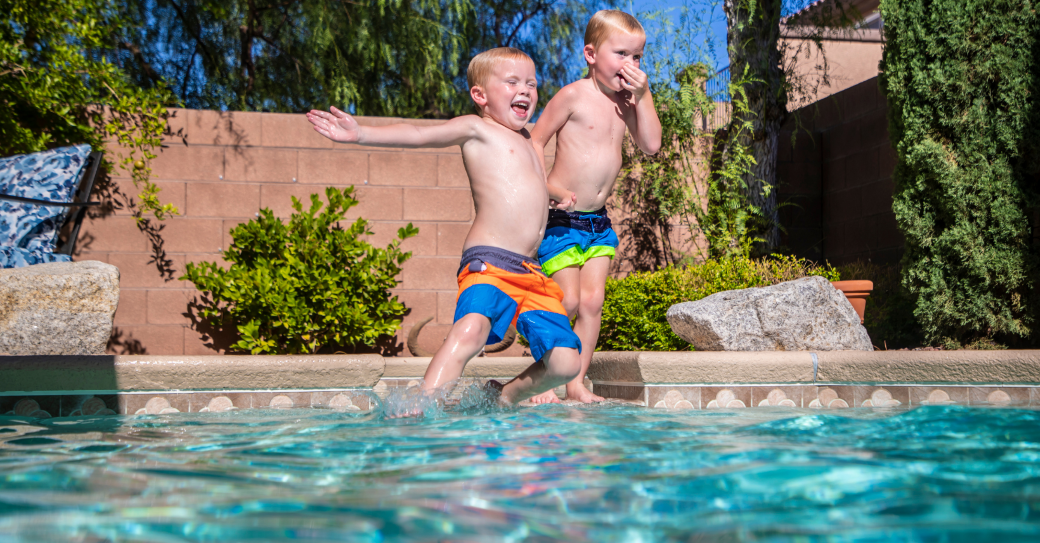 Would you like a swimming pool in your backyard? If you are ready to make a big splash into the summer season, Peachtree Residential can help.  Many of our home sites have backyards that are perfect for adding an in-ground swimming pool. In fact, we create homes perfect for enjoying the outdoors every season.  When you work with Peachtree Residential the possibilities are endless. We can help you add a cozy outdoor fireplace or firepit, a screened-in porch or even a four-season room. Here is a roundup of our many neighborhoods with big yards that are perfect for planting flowers or adding a private swimming pool.
Garden Park is our newest community of single-family homes in the West Forsyth area. With stunning single-family homes priced from the high $500,000s to the high $600,000s, Garden Park offers several of our most popular floorplans, including two brand-new owner's suites on the main plans. Stunning exterior elevations contribute to unparalleled curb appeal, while seamless interior layouts offer ample space and highly sought-after features for future homeowners.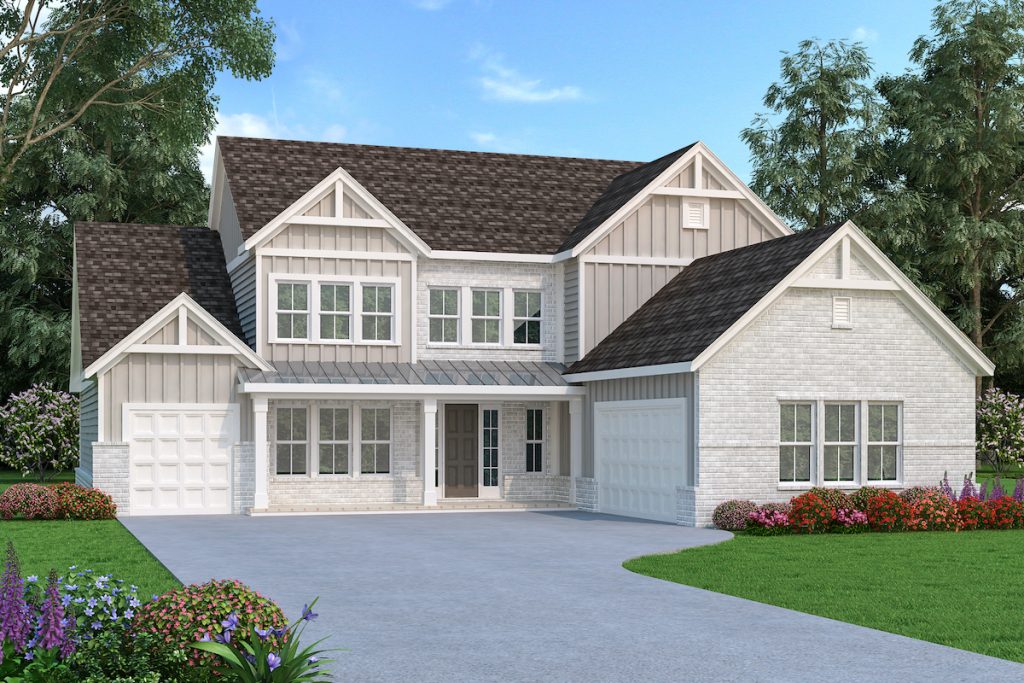 The fun doesn't end there! At Garden Park in Cumming, future residents can find the perfect lot for a private, in-ground swimming pool! Start dreaming about taking refreshing dips in the cool water or hosting the perfect backyard barbeque complete with all those pool games the kids know and love.
To learn more about Garden Park and start planning your summertime fun, contact Sales Agent Fran Marty at 404-569-4712 or visit www.peachtreeresidential.com/communities/garden-park.
At Peachtree Residential, we are always looking for ways to expand and help more families find their dream homes in the most sought-after areas. That is why we brought Ward Mills Farm home to Cobb County! This new Powder Springs community priced from the mid $500,000s to the high $600,000s offers stunning single-family modern farmhouse plans. Designed to seamlessly integrate beautiful homes into the tranquil nature scenery surrounding the community, future residents look forward to enjoying a peaceful and harmonious life at Ward Mills Farm.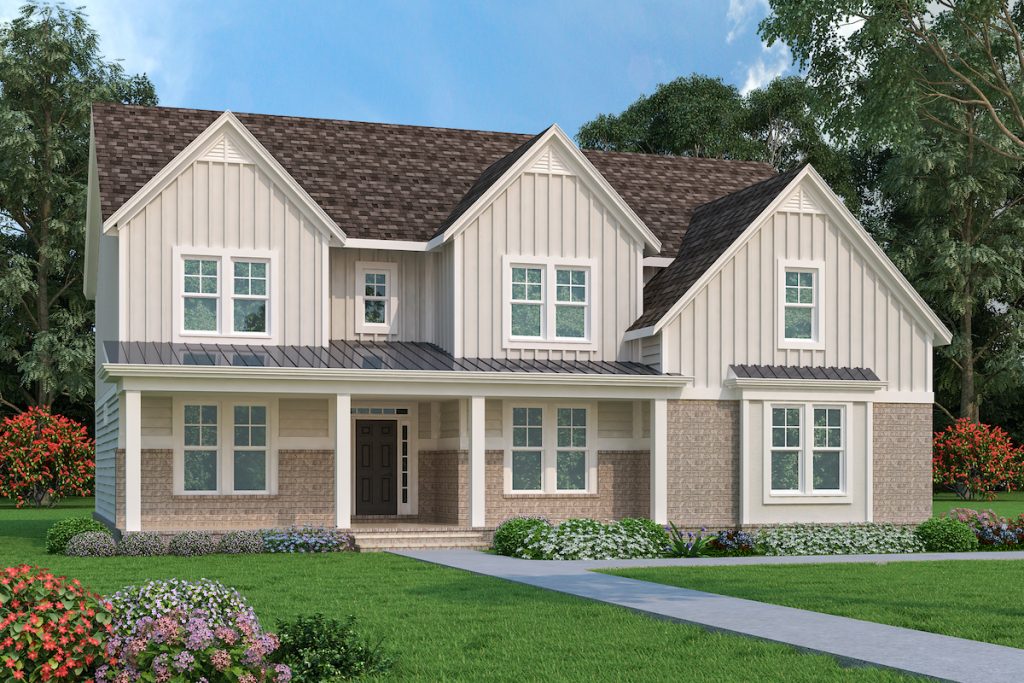 What better way to relax than heading to the pool right outside the back door? With lots perfect for future private, in-ground pools, Ward Mills Farm Residents can spend endless summer days soaking up some rays next to the crisp refreshing water. Whether you like to sunbathe while reading the new bestseller, listening to the latest hits on the radio or simply daydreaming, make sure to pack your favorite sun lounging chair for the move to Ward Mills Farm!
It doesn't get much better than the luxury single-family homes at Blackwood Knoll in Huntersville. Priced from the $600,000s to the $800,000s, this community composed of 22 homesites is set on 20 acres with open greenspace. A pristine pond and a Great Lawn perfect for events make up the centerpiece of the community. Tree-lined streets, streetlights and purposefully placed greenery create a quaint, small-town feel within the community while only being minutes from major roads, including I-485, Route 115, I-77 and I-85. Enjoy quick and easy access to the best Charlotte amenities.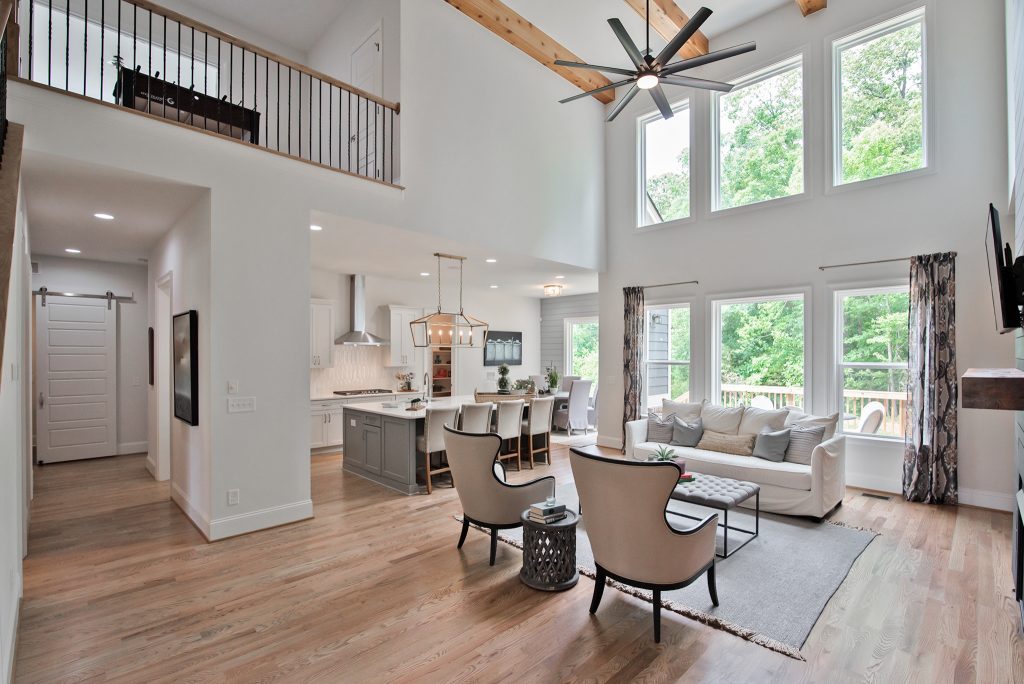 For fun a little closer to home, get ready to take advantage of another one-of-a-kind Peachtree Residential community with the perfect lot for a private, in-ground swimming pool. After an early morning tee time at the NorthStone Country Club less than five minutes from Blackwood Knoll, relax with a refreshing dip in the pool! Fido might even enjoy a quick swim after spending a few hours running around the fields at North Mecklenburg Park, only six minutes from home.
To learn more about new home opportunities at Blackwood Knoll, contact Sales Agent Margaret Farmer at 980-722-4712. You can also visit www.peachtreeresidential.com/communities/blackwood-knoll.  
We love summertime and there is not a better way to spend it than in your backyard in a private pool. At Peachtree Residential, we have the perfect homesites for your future pool dreams!
02.17.2021