04.20.2018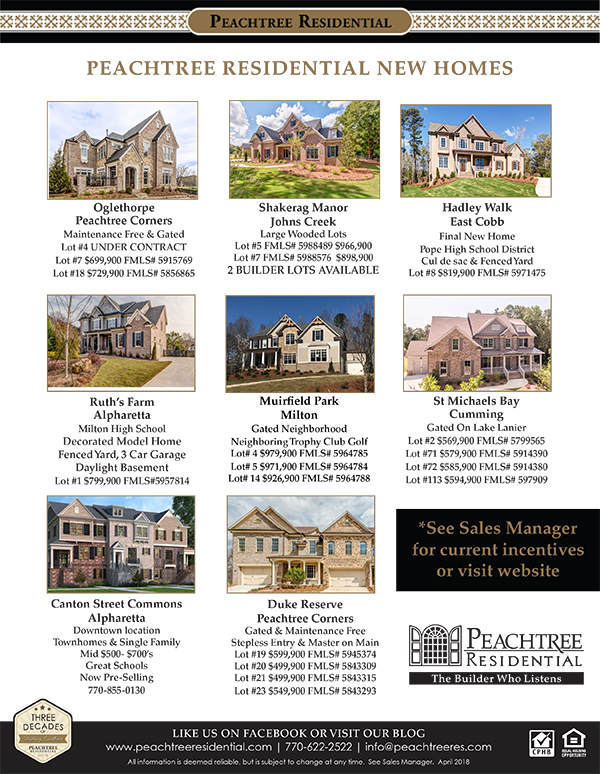 Peachtree Residential has new homes available  in top notch locations with great schools!  There are several new homes ready in Peachtree Corners, Cumming, Johns Creek, East Cobb Marietta, Alpharetta and Milton.  New homes and townhomes under construction in downtown Alpharetta in the brand new Canton Street Commons.  Learn more about the new homes at http://www.peachtreeresidential.com/  Peachtree Residential has been building new homes for 30 years this May 2018.
05.11.2017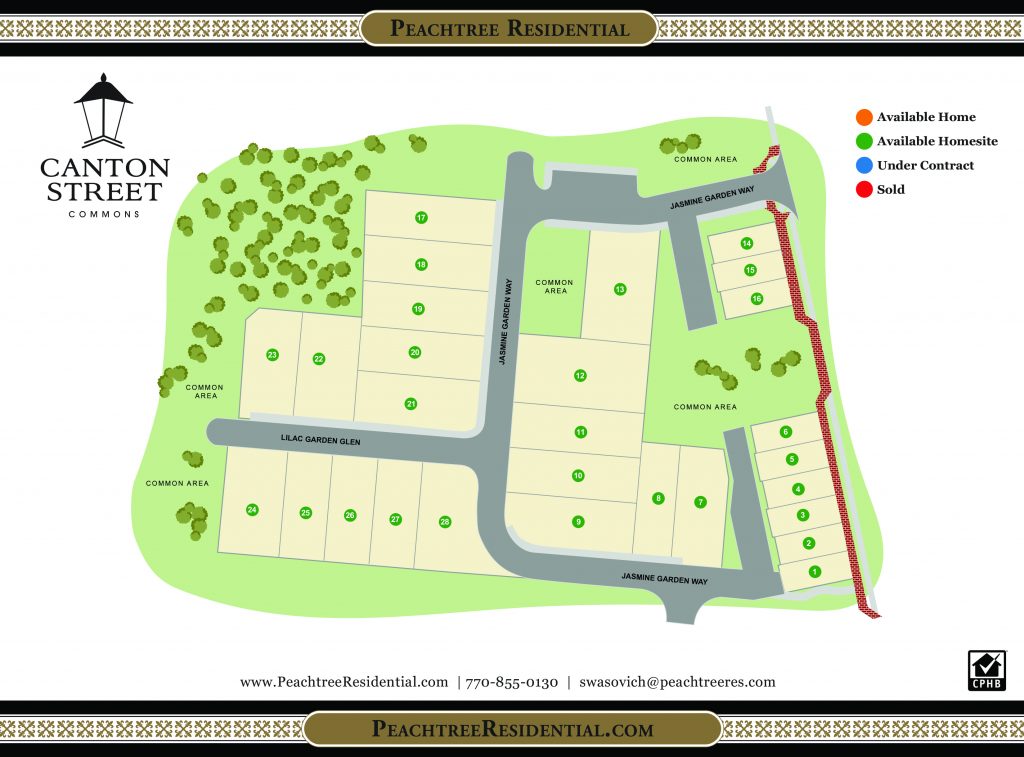 Peachtree Residential is excited to announce they are now pre-selling as of today at Canton Street Commons.  It is the perfect location in downtown Alpharetta and walking distance to so much!  There is luxury townhomes and single family homes available that include a few masters on the main level.  Pricing has just been released!  Contact Sandy for more information!  Several contracts are underway today!  Hurry for the best selection and to choose your homesite.  swasovich@peachtreeres.com or 770-855-0130
02.17.2017
Spring is in the air and the housing market is expected to set a few trends in 2017 as Bill Rawlings talks about in his article in the Milton Herald. Although the interest rates are expected to rise slightly it's still a great time to invest in real estate compared to the past. With mortgage rates increasing 4.15%in mid-December 2016 this allows mortgage credit to be more widely available due to lending standards being loosened. In turn this will allow first-time homebuyers lower fees. The wish for a new home is creating a positive impact for new construction, which is expected to rise throughout 2017. Foreign buyers, due to their outstanding budgets have become one of the strongest buying groups. The National Association of Realtors reported buyers purchased over $102 billion in residential real estate in the United States. Peachtree Residential Properties has over 20 new developments to chose from for your housing needs.  Visit the Peachtree Residential website to see all the move-in ready homes for this spring.  Peachtree has several neighborhoods in the Milton and Alpharetta area.  Canton Street Commons in downtown Alpharetta is coming soon as well!  Peachtree Residential will be celebrating 29 years of building new homes in Atlanta and Charlotte in May.