07.24.2012
Us home sales are up 12% from last year and home prices are up 6% from last year! You might want to buy before it's too late and prices have gone back up… Inventory homes are selling fast and running out in Peachtree Residential neighborhoods, but more homes are underway!  Rates are incredibly low, so now is the best time to buy!  Visit the website and let us know how we can help at Peachtree Residential! 
Speaking of home sales….Another home sold at Liberty, one of Peachtree Residential's neighborhoods in Cumming! All inventory homes and the model have sold, but we are currently building more homes!  We have started 6 homes in the last 6 weeks and are going strong!  Come see our newest plans: The Lincoln and The Harvard. Our 3 car garage plans are still priced from the $200′!   Buy in the early stages and be able to choose flooring, cabinets, counter finishes, plumbing and light fixtures to customize your home.
The final inventory home sold in Tavistock, a gated neighborhood in Johns Creek. Two new homes are underway so you can still live in Johns Creek.  Johns Creek is ranked second in Georgia in A Quality Of Life Study- A Great Place To Live & Go To School!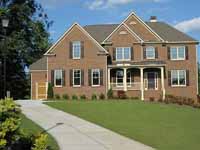 06.29.2012
Another happy Peachtree Residential homeowner closed today at Tavistock in Johns Creek!    Conditions are overwhelming in the favor of buying now!  Peachtree Residential, a luxury homebuilder in Atlanta for 24 years, is building over 40 homes!  New inventory homes are running low, so be sure to stop by our communities this weekend and visit our sales managers! Home rents head higher and owning a new home is very appealing.  Climbing rents for apartments combining with a continued decline in home inventory and great prices push once-reluctant home buyers into finally taking the plunge per economists and real-estate agents.  "The rental market has been incredibly hot," said Ronald Peltier, chief executive of HomeServices of America Inc., which owns real-estate brokerages in 21 states. He says rising rents, coupled with slumping home prices and interest rates near record lows, are boosting demand for homes.
Tavistock is an exclusive, gated community with a prime North Fulton location.  Johns Creek Ranked Second in Georgia In A Quality Of Life Study- A Great Place To Live & Go To School!  Tavistock is a private enclave of only 35 spacious, over sized wooded homesites, Tavistock offers stately floorplans with design flexibility and features including rich architectural detail, side-entry garages, beautiful front porches and exteriors with ALL sides brick.  Residents will also enjoy superb North Fulton County schools including Northview High School.  Visit Tavistock, Sales Manager, Dan Rogers, in our decorated model home & sales center!  Limited opportunities remain in Tavistock!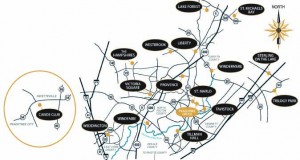 12.14.2010
Peachtree Press is the new quarterly newsletter that highlights news about Peachtree Residential.  It includes information  on new model homes, building in new communities and other information to keep you in the "know" about Peachtree Residential.  View our first Peachtree Press to hear about Peachtree Residential building 30 new homes in great locations and our new model homes in Tavistock, Westbrook, Windfaire and Sterling on the Lake.  Peachtree Residential is approaching 23 years of home building and has closed over 4,000 homes and will continue to build luxury dynamic homes in 2011.