09.21.2012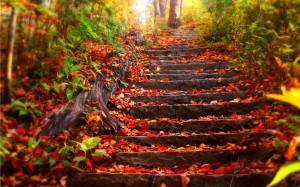 Great News to share…Fall season is starting tomorrow, Saturday, September 22,  and good news in the media this week regarding the housing recovery blossoming.  According to the National Association of Realtors Nationally, housing starts are up 29% from a year ago and permits rose 24.1% compared to August 2011.  Sales from previous occupied homes climbed 7.8% from a year ago.  All great signs of a strengthening US housing industry!
Peachtree Residential has good news to share as well.  They sold several homes this week!  There is now only one opportunity to still buy a new home in St. Marlo in Duluth from Sales Manager, Dan Rogers.  Fran Barnes, Sales Manager for Tillman Hall located in the newly formed Peachtree Corners sold another pre-sale and the gated community is selling very quickly.  A new model and inventory home is underway and several pre-sales are under construction.  Visit the Peachtree Residential website for more information on neighborhoods we are building in!  Peachtree Residential is also having a model home furniture sale this weekend in The Hampshires on Saturday, Sept. 22, 9am-1pm.  Be sure to stop by and see everything before it's too late.  Happy Fall!
03.06.2012
The latest news shows new signs of housing improvement that are visible as the year reaches its third month. In January, the number of American housing contracts increased to its highest level in two years, solidifying market improvement. The National Association of Realtors recently said that its index of sales agreements rose 2 percent last month to a reading of 97.
The clock is ticking so hurry over to visit Peachtree Residential new home neighborhoods, especially Tillman Hall and see what all the BUZZ is about !  For Starters at Tillman Hall…We have SOLD 10 new homes!
Visit our newest gated neighborhood, Tillman Hall, in prestigious Peachtree Corners.
11.18.2011
 On Friday, November 11th, 2011, the chief economist of the nation's largest real estate group said Gradual improvement in the housing market is expected next year, with existing-home sales edging up 4% to 5% and new home sales getting an even bigger boost off this year's record lows.
"Tight mortgage credit conditions have been holding back homebuyers all year, and consumer confidence has been shaky recently," Lawrence Yun, chief economist of the National Association of Realtors, said. "Nonetheless, there is a sizeable pent-up demand based on population growth, employment levels and a doubling-up phenomenon that can't continue indefinitely." Mortgage interest rates, he predicted, would gradually rise from record 2011 lows to 4.5% by the middle of 2012.  With falling inventory, the median home price should rise in 2012, he said. "Home prices have yet to show a definitive stabilization pattern in most areas. Still, given an over-correction in prices, there likely will be moderate appreciation in 2012," Yun said.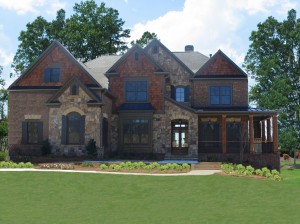 So stop in and visit one of Peachtree Residential's beautiful communities to take advantage of current inventory homes that are priced to sell for closings this year and with unbelievable incentives.  Several homes are under construction as well and there is the opportunity to join several others who are building their dream home with Peachtree Residential and taking advantage of our re-set pre-sale prices for today's market!
Currently Peachtree Residential is building new homes in Alpharetta, Cumming, East Cobb, Fayetteville, Flowery Branch, Hoschton, Johns Creek, Milton, Norcross-Peachtree Corners, and Roswell. The new homes are priced from the $200's to a Million.  Several communities are gated, some on lakes, or in Master Planned Communities and several with amenities or located within walking distance to parks.  To learn more about Peachtree Residential and start your quality new home search visit www.PeachtreeResidential.com 770-622-2522