04.05.2013
It's time to prepare your soil and grass, prune existing trees and shrubs, and plant new bushes, shrubs and trees to enjoy a spectacular landscape this summer according to Scott Allen, owner of a local Johns Creek landscaping company. A few landscaping tips:
 Prune Trees & Shrubs
Clean and Prepare Bedding Areas 
Add Mulch 
Scalp, Aerate & Top Dress Your Grass 
Sod Patchy Areas 
Plant Bushes, Tree & Shrubs 
Add The Double Knock Out Rose (drought tolerant) 
Add Frost proof Gardenia (very fragrant) 
Add Endless Summer Collection Hydrangeas 
Add Dawn Redwood ( likes full sun and fast growing)  
Visit the County Line Magazine online to learn more landscaping tips and details.
Visit Peachtree Residential online to view the North Atlanta neighborhoods we are currently building in. We have numerous homes being built in each neighborhood. Liberty, in South Forsyth/Cumming, has several new homes ready for move-in including homes with threee car garages! St. Michaels Bay has new homes on Lake Lanier ready for move-in as well! This neighborhood is filled with amenities that will keep you busy!  Come visit our luxury new homes in North Atlanta soon for the best selection or choose to personalize your new home on a home site that is perfect for you!
07.26.2012
Residents of South Forsyth now have three newly opened, nearby parks to enjoy with amenities!  Forsyth County parks and Recreation Department gathered feedback from the public and incorporated community recommendations in creating the park designs.  The parks were developed using SPLOST funds and Impact Fees, using long-lasting materials to reduce maintenance costs.  The three new parks include Caney Creek Preserve, Chattahoochee Pointe and Old Atlanta Park.  The parks vary with what amenities they have ranging from playgrounds to a spray pad and walking trails.   The park pavilions are available for rental by contacting the Forsyth County Parks and Recreation Department at 770-781-2215. Visit the County Line Magazine Johns Creek & South Forsyth online for more information.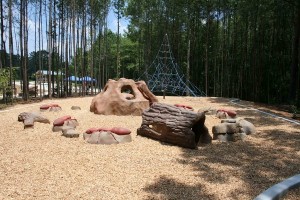 Peachtree Residential Properties builds new homes in Forsyth County in several neighborhoods that include, Lake Forest, Liberty, Provence, St. Michaels Bay, Westbrook and Windermere.  Visit the website to see new homes in South Forsyth.  New homes are under construction and pre-sales are also available to customize your home!