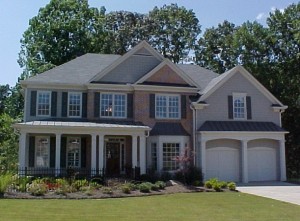 If you are moving from another state to metro Atlanta or perhaps are even a local resident entering your 60s, you will want to consider the property tax exemptions offered to seniors in Forsyth county.
With a wide variety of retirement communities for practically any budget and lifestyle, Georgia is becoming one of the most popular retirement destinations!   The cost of living is lower than the national average. The overall cost of living index in Georgia was 93.4  compared to the national average of 100. In terms of the overall state and local tax burden, the Tax Foundation ranked Georgia 32nd among the 50 states in 2012. Georgia state income tax The Georgia state income tax rate is 1% on the first $750 of taxable income, up to a maximum rate of 6% on taxable income over $7,000 for single taxpayers and over $10,000 for married taxpayers filing jointly. The standard deduction is $2,300 for single taxpayers and $3,000 for married taxpayers filing jointly. If you are over 65 you can claim an additional $1,300 deduction. The personal exemption is $2,700 each for the taxpayer and spouse and $3,000 for dependents. Social security benefits are exempt from the Georgia state income tax. If you are 62 or older, or if you are totally disabled regardless of your age, you can qualify for a $35,000 exclusion of retirement income. You and your spouse must qualify separately, and you could qualify for a total exemption of up to $70,000.
At Peachtree Residential, we have several incredible communities in Forsyth County.
You will live life in a whole new gear at St Michaels Bay:  Socialize with neighbors or grab a quick workout at The Bay Club.  Soak in the sun at the Junior Olympic swimming pool.  Enjoy some friendly competition at the tennis pavilion, with its lighted courts ideal for evening play.  Set out for an invigorating hike or leisurely stroll along the scenic nature trails and walk along the shoreline of Lake Lanier.  Or, admire the community from our neighborhood marina with a courtesy dock and plenty of room to sit and enjoy the lake views or even cast your line and see if the fish are biting. With a resort lifestyle available 365 days a year, there's no better place than St Michaels Bay to live your life in motion.
Peachtree Residential is proud to offer Garden Park, a stunning new Cumming community in West Forsyth. Composed of just 28 single-family homes, Garden Park is a breathtaking enclave of modern farmhouse homes in metro Atlanta. This community offers fun-filled amenities for residents, including a community firepit! Grab the marshmallows and graham crackers because nothing beats weekend nights by the firepit with friends and family. For entertainment a little farther from home, residents enjoy quick access to the city's historical district, outdoor recreation, daily conveniences and major highways for workweek commutes or weekend adventures in the city! Garden Park is also only a short drive to Lake Lanier for endless days out on the lake. Make sure to dust off those fishing poles and inner tubes!
Sources:
08.25.2021