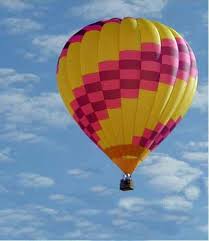 Save the date for Sat., Oct. 18th for the Harvest Balloon Festival for family fun and supports local charities!  Sterling on the Lake hosts The 5th Annual Harvest Balloon Festival in Flowery Branch, Georgia.  Visitors and residents are invited to participate in family-friendly fall festival activities from 1 until 8 p.m.  All event proceeds benefit two local charities.  Festivities include tethered balloon rides, pumpkin carving and painting, hay rides, hamster ball races, spider bounce rides and fun games. There will be live music, performances and craft vendors on hand, as well as edible treats from food vendors and carnival stands.  Admission into the festival is $1 per guest and parking is free. Parking is located at Flowery Branch High School at 6603 Spout Springs Road in Flowery Branch. Complimentary shuttles will transport guests to the festival. Visit www.harvestballoonfestival.com
The beautiful community includes a 1,000-acre with its naturally wooded rolling terrain surrounding a 45-acre central lake and over 30 acres of smaller lakes.   Residents enjoy an expansive village center which includes a 4 1/2 Acre Park, Library, Clubhouse, Fitness Center, Movie Theatre, Walking Trails, Village Green, Children´s Playgrounds, Community Dock, Lakeside Pavilion, Swimming Pools & Swim Team, Lighted Tennis Courts, and Children´s Tree House.
Peachtree Residential also builds new homes at Sterling on the Lake priced from the mid $300-$500's.  View our website for more information on the north Atlanta new homes at Sterling on the Lake! 
09.03.2014