Peachtree Residential Properties is proud to have been recognized on Atlanta Business Chronicle's "Atlanta's Top 20 Homebuilders" for 2014.  In order to place you must have the top sales of all the homebuilders in Atlanta and Peachtree proudly placed at number nineteen.
Peachtree Residential Properties was founded in 1988 with the commitment to build a quality home with  meticulous craftsmanship, custom designs, and the thoughtful touches that add to the homeowners' quality of life.
As a luxury homebuilder of Atlanta new homes,  Peachtree is thriving in today's market because they listen to what their customers want and expect in a new home including innovative designs, quality craftsmanship, and superior service resulting in thousands of satisfied homeowners and making Peachtree Residential one of the most successful Certified Professional Home Builders  in Atlanta.
Peachtree Residential is currently building in only the most premier Atlanta new home communities and can be found in Cobb, Dekalb, Fayette,Fulton, Forsyth, Gwinnett and Hall counties.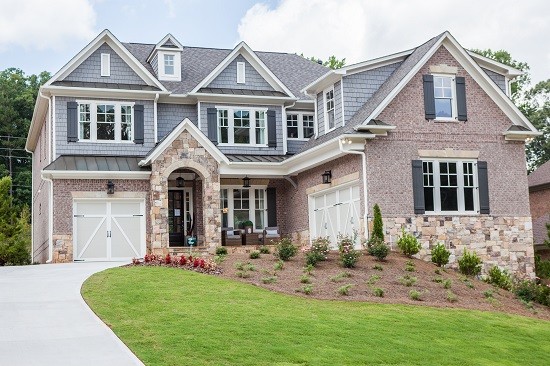 In Cobb County you will find Hadley Walk priced from the $800's  and The Pointe on Lassiter priced from the $900's in the Marietta area.
Briarcliff Estates has just opened in Dekalb County and features only three luxury homes priced from the $900's.   Peachtree is building in Fayette's #1 selling community, The Canoe Club priced from the low $300's.
In Forsyth County there are several communities in Cumming including Lake Forest, priced from the high $300's to 400's and Liberty, priced from the $300's both now offering final opportunities.  Now actively selling in Cumming is St. Michaels Bay priced from the $400's to the $700's and Westbrook, priced from the $400's to the $500's.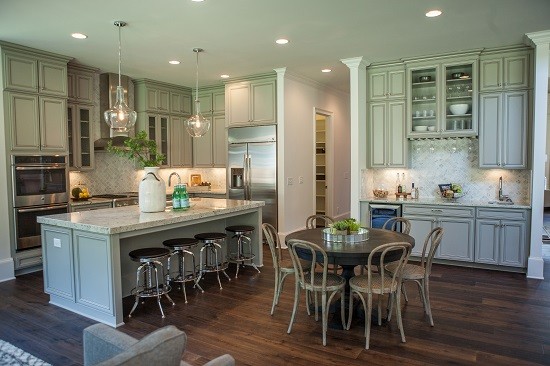 If you are looking for a home in North Fulton, be sure to check out Muirfield Park now celebrating their grand opening and priced from the $800's and located in Milton.  Hickory Crest, priced from the $700's and the Hampshires, priced from the $600's , both in Milton and actively selling.  There are final opportunities to be found at Windfaire in Roswell, priced from the $700's.
In Hall County and located very near Lake Lanier, you will find Sterling on the Lake in Flowery Branch and priced from the high $300's.
Peachtree Residential Communities is actively building in the metropolitan Charlotte area in North Carolina and has several new communities coming soon in the Atlanta area.   New neighborhoods coming soon include Shakerag in John's Creek, Olgethorpe and Duke Reserve in Peachtree Corners and Canton Street Commons in Alpharetta.
Stop by one of our communities or visit us online for more information.
09.18.2015